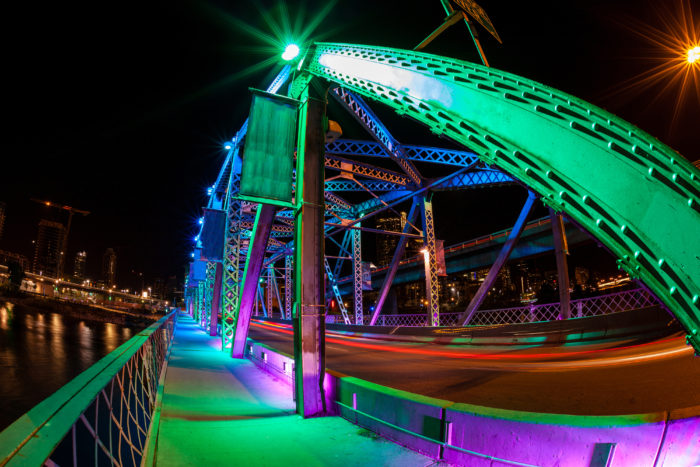 Every year, there are more cities in the world that are making a commitment to switching over to LED lighting.
While it's true that LED products have higher initial costs than conventional lights, over their working lives LEDs offer dramatic savings by greatly reducing electricity consumption, lamp replacement costs, and maintenance costs.
In Canada particularly, we've been working hard to raise the bar and creating more initiatives to switch to better energy consumption. To give you an idea of how widespread these initiatives are becoming, see how the larger cities in Western Canada are making the transformation.
Vancouver, British Columbia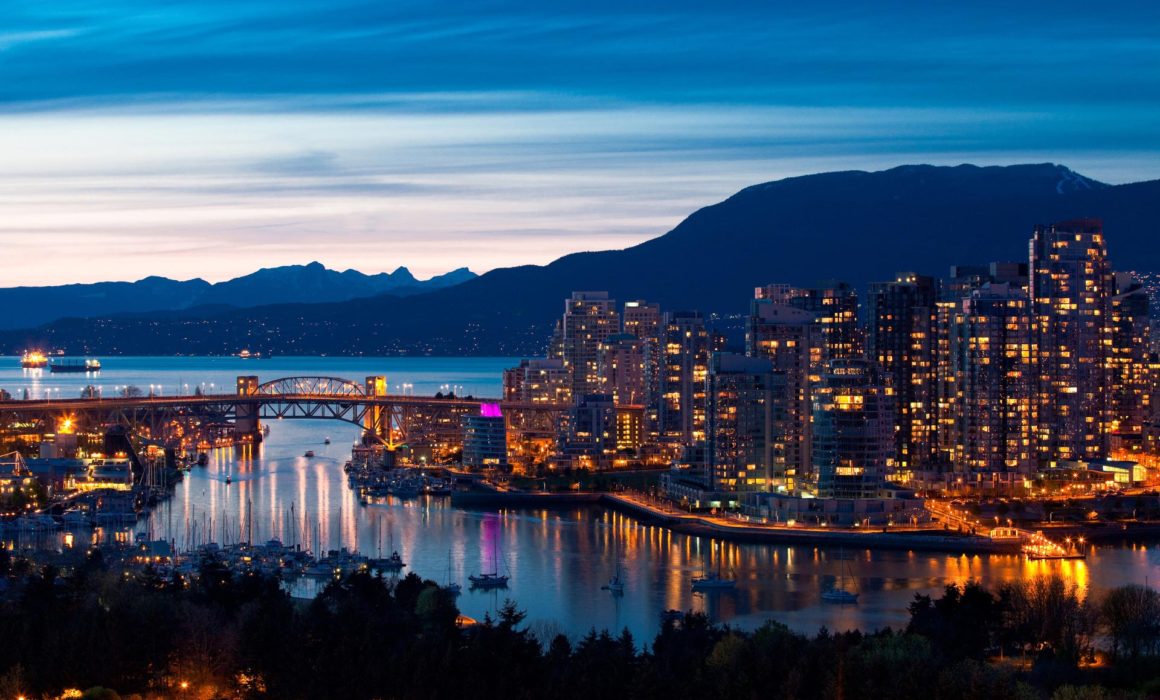 Image
Vancouver was one of the first cities to adopt LED lighting for its energy efficiency.
In an effort to become Canada's greenest city, Vancouver currently has many LED prototype/test installations for evaluating solar powered LED lighting, LED streetlights, and LED in public spaces or for artistic effect.
Calgary, Alberta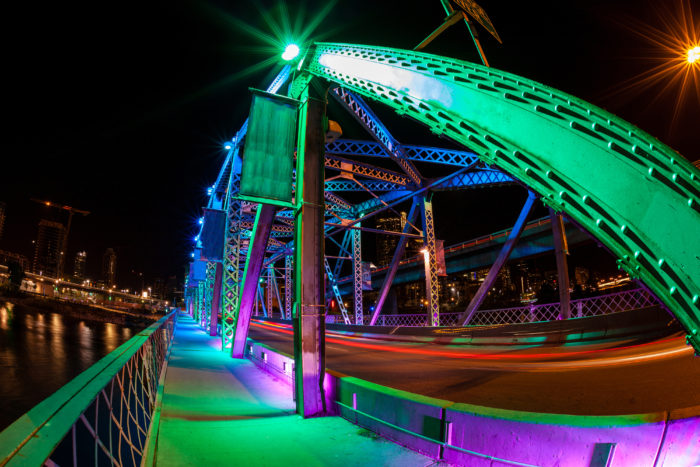 Calgary is always looking for ways to reduce electricity consumption and provide quality lighting on city roadways. The city also looks for creative ways to display public art with LEDs. Even a photo taken from the International Space Station (ISS) clearly shows the impact of Calgary's transition to LED streetlights.
Based on an assessment of available technologies, LED (light emitting diode) lighting has been identified as the best-fit option for Calgary's roads. Council has approved a city-wide retrofit of 80,000 streetlights between 2015-2018.
Edmonton, Alberta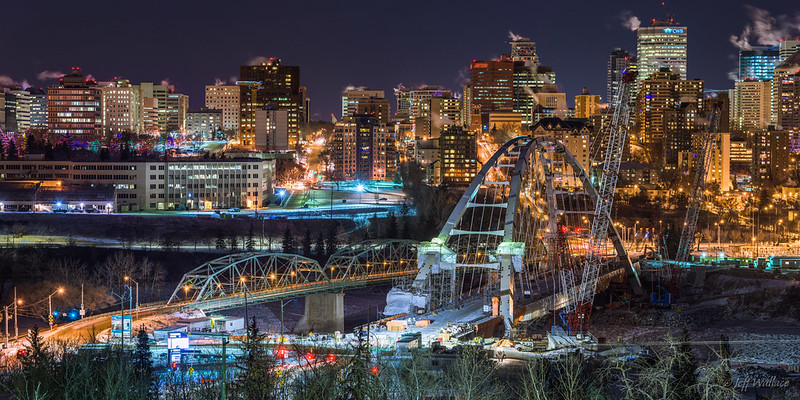 Source
Edmonton's LED Street Lighting Pilot Project has created a new movement in changing the city's efficiency potential. The City of Edmonton initiated pilot projects to test and temporarily install energy efficient fixtures at locations across the city.
Each test area consists of 5 LED fixtures from several different manufacturers. Manufacturers are introducing LED fixtures in their line of products. As LEDs are becoming more advanced and cost effective, manufacturers and consumers are seeing that LED fixtures are the future of roadway lighting.
Lethbridge, Alberta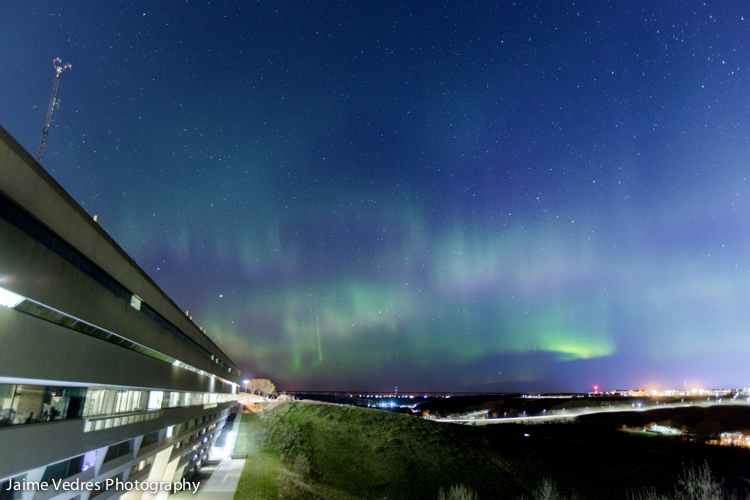 Image
Lethbridge replaced the luminaires in North and West Lethbridge in the Fall of 2013 and then the decorative fixtures in the downtown core. This project was completed the Spring of 2014 and incorporated 11,000 fixtures.
Saskatoon, Saskatchewan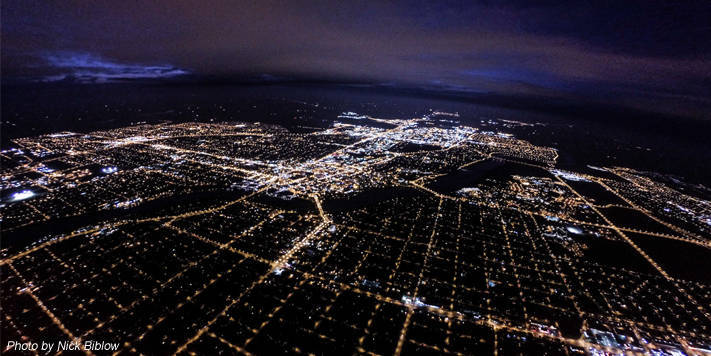 Image
Saskatoon Light & Power is installing LED lighting in new areas of the city. The fixtures use approximately 60% less energy than high pressure sodium (HPS) and significantly reduce the amount of light shining onto private property. A colour temperature of 4100K has been selected for the LED fixtures.
We know much more about LED technology now than we did in the past few years. Not only are cities making the change, but we have made the switch ourselves. Our homes and businesses are now utilizing these benefits, and by doing so we take the next big steps in investing in our future and promoting sustainability.